We Had An Amazing Conference!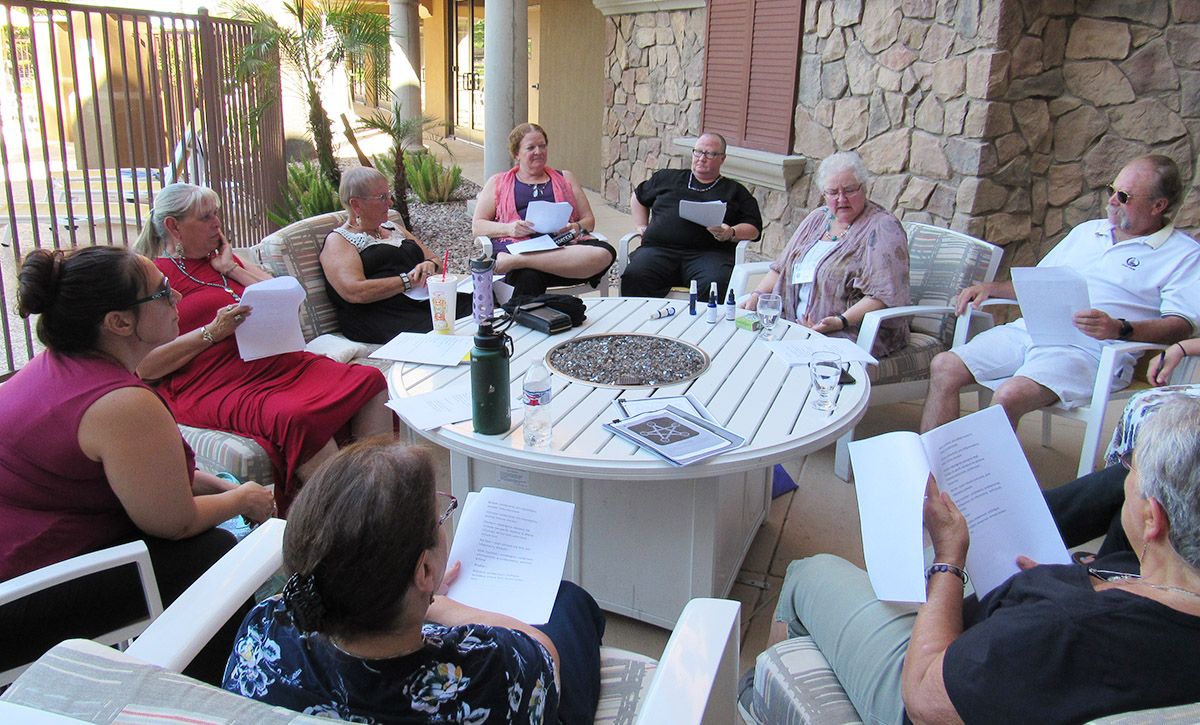 We had an amazing conference.
For me, the message is "things aren't what they seem," and be prepared for changes and things unseen." I love our conferences, they are a chance for us to get together and to realize the strength of our community.
We ordained three new Bishops and two new ministers. Welcome Bishops Niki, Marie and Mariana and new ministers Alice and Francis (AKA Brother Frank).
We also traveled to Sedona and visited a Buddhist Stupa that no one knew existed. It was beautiful and there was also a native medicine wheel on the grounds.
Our connections to each other were strengthened, and we set the intention to increase our membership and our regional groups. We intend to do that through Facebook and some of the other social media accounts. If you want to help, please contact us.
Enjoy below pictures of some the different activities of the conference.