REGISTER NOW! A $75 DEPOSIT WILL HOLD YOUR PLACE UNTIL SEPTEMBER 1ST!!
Celebrating the Joy of Community
through Ceremony, Music and Fellowship
September 26 through 29, 2019
2019 Madonna Interfaith Community Annual Conference
Mesa, AZ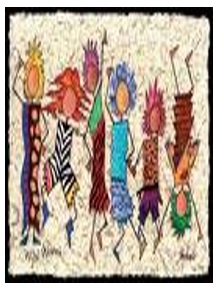 REGISTER SOON!!  
Registration is $175 per person with a $75 deposit and $100 balance on or before September 1, 2019
After September 1st and at the door Registration is $200 per person

Invite a non-affiliated guest (or two) to attend at a special rate of $75.00.  A perfect way to introduce a friend or family member to our fellowship and clergy family.  Remember to tell them that they must fill out a Registration form, including you as their sponsor 
The 2019 Madonna Interfaith Community Conference will once again be held in the Phoenix, Arizona area.  This time in Mesa and in late September.  Since "Fall" in Phoenix usually lasts for about 5 minutes and won't officially arrive  in October, be sure to pack for warm weather!   We are so excited.
The Conference Planning Committee has been chosen and registration has begun.  The planning committee brings some wonderful ideas to the table!   We are so excited to bring you a well-choreographed and fun-filled experience!    
Here are a couple of things that you may want to know about the Conference this year:
The hotel group rate ($61.56 per night per room, tax included!) will apply 3 days before and 3 days after the Conference.  Continental breakfast is included in the room rate!   Make it a grand vacation and stay a while longer! There's lots to see and do in the Phoenix area.

The Conference

will begin on Friday morning and will end on Sunday evening.
Thursday evening will be a board meeting and dinner. You may want to consider using Thursday as your arrival day and  Tuesday as your departure travel day so that you don't miss any of the fun!
We are scheduling a separate trip to Sedona as an all-day adventure on the Monday (9/30/19). If want to go, you'll need to sign up and pay in advance. The cost will be around $65.00 per person and will probably include parking permits, transportation, lunch and snacks. We will visit several of the vortexes and perhaps a gallery or two. Details will be posted on the web site shortly, so visit the web site often! Before settling the details, I will need to know how many people are interested, so please send me an email and let me know you're interested.
For a detailed day by day program updates,  please visit 2019 Conference FAQ
Please call the hotel directly to make your reservation and make sure to tell them you are with the Madonna Interfaith Community. Room rate is $61.56 per night, (total including tax). A Continental breakfast is included with your room. Check the hotel website for amenities!
Please use this link to Register and Pay for the Conference
using one form for every attendee in your party.