Please Read - New Info! Save The Date!
Celebrating the Joy of Community
through Ceremony, Music and Fellowship
September 26 through 29, 2019
2019 Madonna Interfaith Community Annual Conference
Mesa, AZ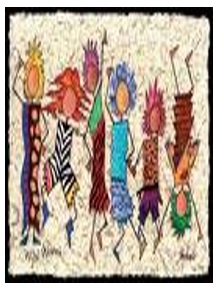 Register Early and Pay Only $150!
EARLY BIRD REGISTRATION  – $150.00 per person in full by July 1st, 2019
or pay a Non-refundable Deposit of $75 per person with registration and the balance by August 15.  
After August 15th Registration is $175 per person
After September 15th and at the door Registration is $200 per person

The 2019 Madonna Interfaith Community Conference will once again be held in the Phoenix, Arizona area.  This time in Mesa and in late September.  Since "Fall" in Phoenix usually lasts for about 5 minutes and won't offically arrive  in October, be sure to pack for warm weather!   We are so excited.
The Conference Planning Committee has been chosen and registration has begun.  The planning committee brings some wonderful ideas to the table!   We are so excited to bring you a well-choreographed and fun-filled experience!
Here are a couple of things that you may want to know about the Conference this year:
The hotel will extend the group rate to apply 3 days before and 3 days after the Conference. Make it a grand vacation and stay a while longer! There's lots to see and do in the Phoenix area.

The Conference

will begin on Friday morning and will end on Sunday evening. Thursday evening will be a board meeting and dinner. You may want to consider using Thursday as your arrival day and  Tuesday as your departure travel day so that you don't miss any of the fun!
We are scheduling a separate trip to Sedona as an all-day adventure on the Monday (9/30/19). If want to go, you'll need to sign up and pay in advance. The cost will be around $65.00 per person and will probably include parking permits, transportation, lunch and snacks. We will visit several of the vortexes and perhaps a gallery or two. Details will be posted on the web site shortly, so visit the web site often! Before settling the details, I will need to know how many people are interested, so please send me an email and let me know you're interested.
Friday will be used for showcasing some of the things our Community does such as readings, healings, meditations and some free time. We will be doing several chanting sessions throughout the weekend, including a couple in the afternoon. Friday evening after dinner, Andrew Ecker and Monica Patton will return to lead a drum circle!
Saturday morning will be reserved for ordinations of new ministers, those moving up to Priest or Priestess and consecration of new Bishops. Saturday afternoon we'll have another 90-minute concert by CELIA!
Sunday, the newly ordained and consecrated Ministers, Priests and Priestesses will put together a Sunday Service for us with the help of a couple of seasoned Bishops to guide them! The service will also be streamed live on our Facebook page as well as in our Zoom Room.
There will be a couple of slots of 20 minutes each for our Members to provide a talk or process. If you would like to be a presenter, please fill out a proposal form before August 1, 2019. We will need your name, contact information (address, phone, e-mail address, web site), the talk title or activity title, a jpeg picture of you and a paragraph bio. We will review your proposal and let you know if your presentation is chosen. There will be a sound system available as well as an easel and be sure to bring with you any handouts or music that you might need. Everyone is welcome to bring networking materials and cards to hand out.
Lastly, please let us know if you have any special needs with which we can help. People who are not yet ministers are also welcome to attend, so invite those you think might enjoy hanging out with us! We are all about celebrating and expanding our community!