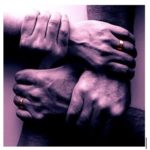 You are the Madonna Interfaith Community!!
As a member of the Madonna Interfaith Community you belong to something very special–a group of eclectic souls guided by the Divine Feminine in all her forms to grow in spirit and to serve. By coming together at our conferences, online services, and book discussions, you affirm your belief in our community, integrity, fellowship, and service to others.
We are making it easy to find just what you are looking for!
Conveniently pay by PayPal, Credit Card (using PayPal) or By Check
*Notice: Madonna Ministry is registered as a 501(c)3 non-profit public charity in California. Contributions to Madonna Ministry are tax-deductible to the extent permitted by law. Learn More
NEW for Clergy Members in 2020, the Madonna Ministry Clergy Directory Website! Click To Learn More>>>

2020 Standard Membership Dues Program: When you pay the annual $75.00 dues, you support our amazing community, website development, our educational and outreach programs, and the minimal operating expenses for the community. Also you will receive a Standard Listing in the Clergy Directory Website.
2020 Membership Upgrade Dues Program: When you upgrade your annual membership to $100.00 we will also include a standard member profile listing in our clergy directory plus you will have the ability to submit personal information, pictures, videos and audio about your ministry and promote it on a custom built Personal Profile page on clergy directory website.
It's time to pay Annual Dues and we have some new policies for 2020.

Our 2020 New Years Resolution is to be a fiscally responsible 501-c-3 church.  Annual dues have not increased in many years.  They are $75 per year.  Because the ministry depends on member dues for the operating fund, we really need to have everyone pay current years dues no later than January 31st.  A $25 late fee will be assessed after 30 days and an additional $25 after 60 days.
Unpaid clergy dues after 90 days in arrears will result in a letter of termination of your Ministerial license with the Madonna Ministry.
Non-payment of dues will result in your removal from our roles and the termination of your sacramental privileges. In other words, you will not be able to use your Madonna Ministry ordination to perform weddings, baptisms, end of life ceremonies, and others.
PLEASE READ:  If you are unable to pay your dues in this time frame, it is your responsibility to contact your ordaining Bishop or the Treasurer to work out a payment plan to have your in arrears dues paid within six months 
To Pay by Check or Money order made payable to Madonna Ministry: Mail to Madonna Ministry, c/0 Bishop Jenny Dickason, 13250 North 33rd Avenue, Phoenix, Arizona 85029
To Pay using PayPal or Credit Card use the Button below which will take you to our PayPal Merchant account
Donations & Matching Funds
We are a community of service and there is no greater love than serving others. Each of us has a spark of the divine to share with others-be it a kind word, a loving presence, a meal, or other donation. Give of yourself generously.
Madonna Interfaith Community offers a variety of opportunities to donate, over and above the annual dues, to the Ministry directly and the Ministerial Outreach. It is important to note that 100% of your donation is applied directly to the category you have indicated. The only exception is if you do not designate a preference, your donation will be applied to the General Operating Fund to defray the administrative costs of maintaining our web presence.
Matching Funds Challenges: From time to time, clergy members will offer a Matching Funds Challenge for a certain period of time offering to match donated funds over a specific time period. Watch our newsletter for those opportunities.
Following is a brief description of the funds we currently have in place:
Sommer Family Humanitarian Fund: Through the Sommer Family Humanitarian Fund your donation will be combined with other Sommer Fund donations and awarded to recipients chosen quarterly by the Sommer Fund Committee. Did you know you can support our beautiful community each time you use purchase on Amazon by choosing smile.amazon.com/ch/23-7088233 ? Donations from the Amazon Smile Program will go directly to the Sommer Humanitarian Fund, so that we can continue our legacy of giving. Be sure to login to your Amazon account using www.smile.amazon.com once you register for this program.
General Operating Fund: You may also choose to support the General Operating Fund Project, which is currently the ongoing Development of our main informational website, our Clergy Directory, and our Membership Forum.
Clergy Dues and Conference Scholarship Fund: This scholarship fund supports our clergy members who need help with paying clergy dues. It also is a program that provides partial financial assistance with conference fees and/or travel or lodging expense to a clergy member who otherwise would not be able to attend.
Clergy Emergency Fund: This is a donation opportunity to support active clergy members who have a financial crisis in their lives. It could be the result of job loss or illness. It happens to the best of us. To be supportive of our sisters and brothers in hard times is a blessing to all concerned.
To Pay by Check or Money order made payable to Madonna Ministry: Mail to Madonna Ministry, c/0 Bishop Jenny Dickason, 13250 North 33rd Avenue, Phoenix, Arizona 85029
To Pay using PayPal or Credit Card use the Button below which will take you to our PayPal Merchant account

Love offerings differ from Donations in that they specifically are gratitude offerings from those attending on-line gatherings and discussions led by Madonna Ministers. Here are the current opportunities to mix, mingle and learn with our clergy members. Funds are used to defray the cost of our ZOOM conference room and Educational Outreach expenses.
Sally's Wednesday Evening Circle: Meets the 1st and 3rd Wednesday evening at 8 pm Eastern Time, 5 pm Pacific Time for approximately an hour. Presently, Sally is introducing the Biographies of the Ascended Masters from a variety of Spiritual philosophies. Informal discussion follows with input from participants as to the present day relevance of each Ascended Master:
Shirley's Sunday Service and Meditation: Every Sunday morning Bishop Shirley or one of the Madonna Ministers will lead a short fellowship ZOOM gathering, discussion and guided meditation. An optional small love offering for your participation is greatly appreciated. As with all our outreach events, you do not have to be a Madonna Minister to attend. Please use this link if you would like to be placed on the email list to attend our Sunday Service
Charlie's Book Club Discussions: From time to time, Bishop Charlie Sommer or one of our other clergy members runs across an inspirational book which is worthy of sharing and discussing. An optional small love offering is a great way to support this ZOOM experience.
Prayer Request Love Offering: The Madonna Interfaith Community has an ongoing Prayer Request Program for those who have need for spiritual support for themselves or loved ones. If you choose to do so, you may submit a small love offering with your request below.
To Pay by Check or Money order made payable to Madonna Ministry: Mail to Madonna Ministry, c/0 Bishop Jenny Dickason, 13250 North 33rd Ave, Phoenix, Arizona 85029.
To Pay using PayPal or Credit Card use the Button below which will take you to our PayPal Merchant account
If you wish to submit clergy dues, ordination fees, donations and conference fees using a check or money order, please make them payable to Madonna Ministry and send to:
Madonna Ministry
c/o Bishop Jenny Dickason
13250 North 33rd Avenue
Phoenix, Arizona, 85029