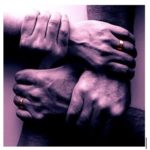 You are the Madonna Interfaith Community!!
As a member of the Madonna Interfaith Community you belong to something very special–a group of eclectic souls guided by the Divine Feminine in all her forms to grow in spirit and to serve.  By coming together at our conferences, online services, and book discussions, you affirm your belief in our community, integrity, fellowship, and service to others.
We are making it easy to find just what you are looking for!
Conveniently pay by PayPal, Credit Card (using PayPal) or By Check 
2019 DUES PROGRAM:  When you pay the annual $75.00 dues, you support our amazing community, website development, our educational and outreach programs, and the minimal  operating expenses for the community.
Annual dues are payable the first of the year. You may pay your dues through the PayPal Donation Button or the US Mail address listed at the bottom of this page.
Non-payment of dues or loss of contact for two years will result in your removal from our roles and the termination of your sacramental privileges.  In other words, you will not be able to use your Madonna Ministry ordination to perform weddings, baptisms, end of life ceremonies, and others.
The good news is we are offering an amnesty program.  If non-payment for 2018 has put you in two years in arrears, and this is the first time you are in arrears for two years, pay $125.00, by June 1st and, and we will reinstate you through 2019.  If you are two years or more  in arrears, contact us, and we'll discuss ways for you to return to the Clergy family.
Donations & Matching Funds
We are a community of service and there is no greater love than serving others.  Each of us has a spark of the divine to share with others-be it a kind word, a loving presence, a meal, or other donation.  Give of yourself generously.
Madonna Interfaith Community offers a variety of opportunities to donate, over and above the annual dues,  to the Ministry directly and the Ministerial Outreach. Through the Sommer Family Humanitarian Fund your donation will be combined with other Sommer Fund donations and awarded to recipients chosen by the Sommer Fund Committee.
You may also choose to support the General Operating Fund, which currently supports the ongoing Development of our main informational website, our Clergy Directory, and our Membership Forum.
Did you know you can support our beautiful community each time you use purchase on Amazon by choosing smile.amazon.com/ch/23-7088233 ?  Donations from the Amazon Smile Program will go directly to the Sommer Humanitarian Fund, so that we can continue our legacy of giving.

Use this Donation button to contribute to the Sommer Humanitarian Fund.
General Operations Fund:  This donation fund gives members the opportunity to contribute to the overall operations of the ministry and community.  At the present time undesignated donations or those specifying the General Operations Fund  will help support the ongoing expense of web design and maintenance.

Use this Donation button to contribute to the General Operations Fund
Clergy Dues Fund:  If you would like to sponsor a clergy member with a partial or full annual dues donation, here is the place to do so.

Use this Donation button to contribute to the Clergy Dues Fund
Conference Scholarship Fund:  This fund is set aside to fully or partial sponsor a Clergy member defray his or her cost of attending an annual conference.

Use this Donation button to contribute to the Conference Scholarship Fund
Love offerings differ from Donations in that they specifically are gratitude offerings from those attending on-line gatherings and discussions led by Madonna Ministers.  Here are the current opportunities to mix, mingle and learn with our clergy members.
Sally's Wednesday Circle:  Meets every 1st and 3rd Wednesday evening at 8 pm Eastern Time, 5 pm Pacific Time for approximately an hour.  Presently, Sally is introducing the Biographies of the Ascended Masters from a variety of Spiritual philosophies.  Informal discussion follows with input from participants as to the present day relevance of each Ascended Master:

Use this Donation Button to support Sally's Wednesday Circles,
Fill in the amount.
Shirley's Spiritual Sunday

Use this Donation Button to support Shirley's Spiritual Sunday
Fill in the amount.
Ordination Fees with Dues

Current year plus ordination fee (ordained on or before September 15th) $95.00

Current year, next year plus ordination fee (ordained on or after September 16th) $120.00
Once you make payment you will be directed to the registration form. If paying by check you will be taken to the registration form. After submitting the form, mail your check as directed. Address at the bottom of this page.
Be an Early Bird and Save $25.00!

Early Bird Conference Fee in Full – $150.00

Early Bird – Deposit by July 1st – $75.00

Early Bird – Balance Due by August 20th – $75.00

Guest Invite – Unaffiliated plus one $75.00
Each Guest must fill out a registration form

Effective August 21st – Conference Fee Rates

Full Conference Fee – $175.00

Early Bird Balance Due – $100.00

Guest Invite Fee – Unaffiliated plus one – $75.00 per person
If you wish to submit clergy dues, ordination fees, donations and conference fees using a check or money order,  please make them payable to Madonna Ministry and send to:
Madonna Ministry
c/o Bishop EveLynn Maurine
PO BOX 872
Janesville, Wisconsin 53545